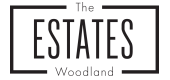 Your Review
Submit a Review

Resident Reviews
|Recommended: YesGreat Apartments — While moving in to the Estates, I was helped and welcomed by a friendly staff. I worked mostly with Elizabeth and she was great very hands on, friendly and proactive The property has a nice diverse environment and I love how pet friendly the property is. The inside of the apartment looks exactly like the pictures online and the model they show you on tour, which I appreciate because you know exactly what you're getting. Overall I've had a good experience living at the Estates.
|Recommended: YesThis is a nice property — i would tell people it is a safe quiet place with good rent prices and very friendly staff
|Recommended: YesSo far I am loving my new apartment no issues with living here. — its a pretty quite place and overall the neighbors are nice. so far my time here has been really good and i would recommend it.
|Recommended: Yes
That's very clean — That's very quiet
Thank you Josephine Guzman Osorio, for sharing your review! We are happy to hear you have had a positive and peaceful experience. We appreciate you living here with us. Thank you again, The Estates Woodland Team!
|Recommended: YesGarbage — Only thing that seems a little ridiculous is that almost no one throws there trash in the dumpster.
|Recommended: Yes
New Resident — I recently moved here and so far like it. I like that there is a Central Park and an off-leash dog park with a dog wash station. Hallie has been amazing
Gabrielle, Thank you so much for the review. We are so glad that you had an amazing experience with our staff. We work so hard to make sure we are there for our residents and future residents to be able to answer any questions that they may have. Warm regards, The Estates Woodland Management Team
|Recommended: Yes
Living at The Estates Woodlands — I've lived here since 2015, great staff, they always process any work orders I have within 24 hrs if not sooner.
Thank you so much for taking the time to write this review! We love hearing that you appreciate the members of our staff. We work hard to employ happy and helpful staff. Best Wishes, The Estates Woodland Management team
|Recommended: YesBuena experiencia — Lo recomiendo. Agradable, tranquilo, buena atención de parte del personal de leasing office.
|Recommended: YesExcellent community, friendly staff, plenty of open space and serenity around and good spacious apartments. — Excellent community, friendly staff, plenty of open space and serenity around and good spacious apartments.
|Recommended: NoA Stepping Stone — Apartments not bad. Has been a great help living here to establish independence. I have lived here over 2 years now. My next step is getting my own house. Neighbors are generally nice and maintenance does a great job at addressing issues in a timely fashion.
|Recommended: Yes
Great, No issues I enjoy staying here temporarily. — The Estate woodland apartment complex has Great amenities, including a dog park and playground for children a pond you can go fishing but it has to be catch and release. the maintenance personnel will repair unexpected and emergency damages. I personally have refereed 2 People to live here and move in and they have Ask The apartment complex representatives at the front office to see what rewards or promotions are available for referrals. I moved in February of 2019-Present and have been amazed at our experience here.
Thank you for taking time to post this review. We are very pleased to hear about your positive experience with our maintenance team and amenities. We are happy to offer you a 5-star living experience and greatly appreciate your feedback. We value you as a part of our community. Warmest Regards, The Estates Woodland
|Recommended: Yes
Pretty great value — I keep to myself often but I am satisfied here at Estate Woodlands.
Thank you for leaving this kind review Rebecca Sapon! We really appreciate the feedback of our residents and are pleased to hear that you are satisfied with your experience. We pride ourselves on our wonderful community, and we are happy to hear that you have enjoyed your experience. On behalf of our entire team, we hope we can continue to provide a great renting experience for years to come. If you have any other comments please feel free to contact us. - The Estates Woodland
|Recommended: Yes
Love love the apartments — Its amazing
Thank you for your feedback, Tendayi. Please let us know if there is anything we can do to improve. The Estates Woodland Management Team
|Recommended: Yes
It's unbearable charcoal and wood grills should not be allowed in public area. There are neighbors who do barbecue almost every day, burning wood or charcoal for few hours. They use wood and charcoal, and it produces a lot of smoke like from a fire, so you cannot even get on your balcony. I have asthma and the smoke from barbecue fire gives me bad attacks.
Elena, Thank you for the feedback. We do apologize for your negative experience with our residents doing the BBQ. We would love to address your concerns by contacting us. Best regards, The Estates Woodland Management Team.